Russian built patrol boat - SOLD

LOA 38' (11.76m)
BEAM 2.86m
DRAUGHT 1.44
Built in Russia - 1987
This Russian built river patrol boat will be a cherished classic of character.
She has both charm and functionality.
She has a thick steel hull, a deep cockpit with large lazarette to stern.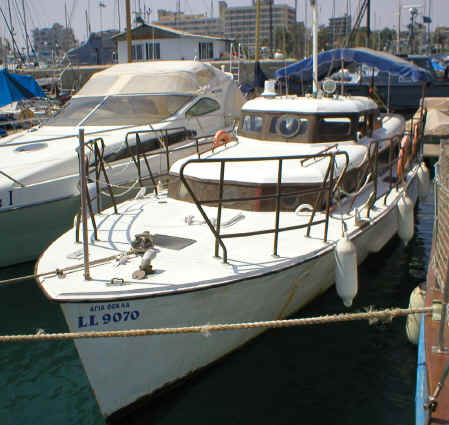 This boat has a cabin aft of the main hatch, this is in original layout, which was as a patrol vessel for the navy. She has a beautifully housed Russian built 150hp engine - 3D602 - for which we have the manual, but in Russian only! - The engine is housed in walk round engine room in the fore cabin.
The owner has a thickness report which apart from one small area at the stern, says she is around 4mm thick all round.
She currently allegedly sleeps 3 to 4 however if to be used as a live aboard, we would recommend a refit as she has only ever been used as a day boat..

300lts fuel tankage. 50 lts water capacity.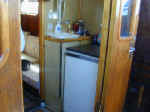 Click the pictures to enlarge them
This is a project boat for someone who sees the potential for a strong classic motor yacht or as floating holiday home in the sun!.
She is currently out of the water and ready for inspection.
She has recently had work done on her and various bits of equipment have been purchased such as a wind generator, she was bought by a gentleman who had planned to do the work, which is extensive, but due to illness he has had to change his plans. There is an area which needs replacing with a new steel plate. It is not large.
We have seen the history of this boat after her importation some years ago, she was loved by the first owner, but not upgraded
Yacht Lying : Cyprus

Duty& VAT paid in Cyprus
SOLD
To enquire further about this yacht please
Contact us here